Robert N. Klein
Robert N. Klein is President of Klein Financial Corporation, a company that designs and implements innovative solutions for affordable housing mortgage financing.  Klein Financial Corporation acts as a development managing partner or as a development and finance consultant, assisting its clients with new construction, acquisition and rehabilitation of affordable multifamily and mixed-use developments.  More than $5 billion in financing has been arranged by Klein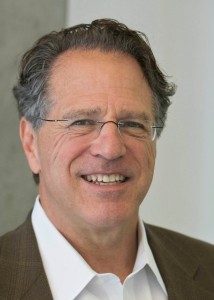 Financial for its projects or those of its clients.  Throughout its history, Klein Financial also has served as a financial advisor to state and regional public entities.
Additionally, Bob is President of Klein Financial Resources, Inc. (and the Klein Group) which undertakes prototype real estate development projects.  Klein Financial Resources and Klein Financial Corporation have been the primary developer and/or redeveloper of 388,000 square feet of retail and office space as well as over 4,500 housing units.  Klein Financial Resources, Inc. has been the development consultant for 2,000,000 square feet of commercial rental space; 7,000 housing units, and 10,000 acres, in the aggregate, of land development.  In a co-investment, asset management role, Klein Financial Corporation also maintains a current portfolio of approximately 3,000 units; part of this portfolio involves value enhancement programs that are in progress.
Public Service
Bob's public service and charitable commitments have centered on medical research and affordable housing.  His commitment to advancing medical research originated with his younger son Jordan's diagnosis with Type 1 Diabetes (the immune system driven form of the disease) in 2001.  In addition, his mother was diagnosed with Alzheimer's two years earlier.  In 2002, Bob was a principal negotiator, as a part of a JDRF patient advocate team that worked successfully to pass a $1.5 billion mandatory federal funding bill for an additional five years of Type 1 and Type 2 diabetes supplemental National Institutes of Health research funding.  In 2003, Bob served as the author and Chairman of California's Proposition 71, the $6 billion "California Stem Cell Research and Cures" Ballot Initiative.  (Proposition 71 approved $3 Billion for research funding and $3 Billion to cover the interest for 35 years – a total of $6 Billion.)  For the first 7 years of its existence, Bob served as the Chairman of the Governing Board of the California Institute of Regenerative Medicine (CIRM) established by Proposition 71 to manage the peer review, standards, and grant process for the $3 billion in stem cell research funding authorized by the Initiative.  Bob was elected Chairman Emeritus of CIRM on June 23, 2011.
In other civic activities, Bob served for six years as a Board Member of the California Housing Finance Agency which had approximately $8 billion outstanding in affordable housing loans, an S&P Bond rating of AA, and a history of receiving national awards in almost every category of affordable housing during his Board tenure.  This public corporation of the State of California was created by legislation in 1976, which Bob conceptualized, proposed and managed as the principal consultant to the California State Assembly and State Senate Joint Committee on Housing and Urban Renewal.  Klein Financial Corporation has never obtained any financing from the California Housing Finance Agency.
Bob serves on the Board of Directors of the International Juvenile Diabetes Research Foundation and on the Board of the Global Security Institute, dedicated to reducing the global risks from nuclear weapons. He was appointed in 2007 to the Board of Genome Canada, a Canadian government genomic and proteomic research agency with $1.8 billion in a medical research portfolio.  He was co-chair of the Stem Cell and Regenerative Medicine Working Group of the Canada-California Strategic Innovation Partnership, the working group which initiated the Cancer Stem Cell Consortium in Canada, a strategic partner of the California Institute for Regenerative Medicine.  Bob has also served as the Vice-President of the Board of Directors of the State of the World Forum, an international organization focused on global economic development.
His accomplishments include, in addition to writing the California Housing Finance Agency Act, the development of California's first tax credit National Historic Site Restoration Project and development of California's first local governmental, tax-exempt bond-financed, affordable apartment project.
National Awards/Recognition
Bob has received numerous awards for his public service, including:
Time Magazine honored Bob as "one of the World's 100 Most Influential People of the Year" for 2005.
Scientific American named Bob one of "The Scientific American 50" as a leader shaping the future of science in November 2005.
A Proclamation from the California State Legislature was issued in 2009 honoring

his prior role in the successful negotiation of $1.5 Billion of additional National Institutes of Health congressional research funding for Type 1 and Type 2 diabetes;
his work on $3 Billion in stem cell research funding and Chairing the California Institute for Regenerative Medicine (CIRM) to distribute this funding; and,
his work conceptualizing, writing, and working as the Principal Consultant to the California Legislature in creating the California Housing Finance Agency and managing the legislation through to signature and implementation under the direction of the Legislature and the California Governor.

Research!America honored Bob with the Gordon & Llura Gund Leadership Award in March 2010 for his work in patient advocacy.
The Biotechnology Industry Organization (BIO) awarded Bob their "Biotech Humanitarian Award" at their International Conference in 2010 for his work in authoring the "California Stem Cell Research and Cures" initiative (Prop 71 from 2004) and Chairing the Governing Board of CIRM.
The International Society for Stem Cell Research (ISSCR) awarded Bob with their inaugural "ISSCR Public Service Award" for his outstanding contribution of public service to the field of stem cell and regenerative medicine.
The Trustees of The California State University award Bob with the Honorary Doctor of Laws, May 2012, for his work in helping advance regenerative medicine and stem cell research.
Innovative Real Estate
Robert Klein employs an interdisciplinary approach to his work.  Mr. Klein is trained in the field of law, having obtained a Juris Doctorate from Stanford University; he has developed legislation to establish innovative programs and policy directions for "affordable housing"; and, he has operated as an investment banker and financing specialist for a multitude of projects. He has also developed or provided consulting assistance to developers on a wide variety of projects.  As examples of the above, Bob Klein:
Served as the Principal Consultant, Joint Committee on Community Development & Housing Needs for the California State Legislature from 1973 to 1975 during which time he designed, wrote and negotiated the legislation that established the California Housing Finance Agency and significantly expanded the responsibilities of the State Department of Housing and Community Development.
Established the West Coast office of the Public Finance Department, Western Region, of Paine, Webber, Jackson & Curtis, Inc.  Klein provided financial advisory assistance and underwriting services for housing issuers, hospital issuers, and general municipal facilities.  He was the officer in charge of more than $250 million in public financings which included innovative structures for single- and multifamily housing bonds.
Designed and implemented $255,000,000 in affordable single-family, first-time homebuyer programs for developers in Thousand Oaks and Simi, California, through which qualifying mortgage rates were reduced from 16% to 6% in the 1981-1982 period.
Optimized low and moderate income integration, mass transit, and historic restoration public goals while completing California's largest multifamily, tax-exempt bond financed project for which the project won the 1993 West Coast Builder's Conference Gold Nugget Award.
Designed and implemented two $250,000,000 forward funding facilities for a single client that covered the construction and permanent funding requirements for approximately twenty projects.
Served as a principal team member in the design, negotiation and authorization phases of a $300,000,000 Mello Roos infrastructure financing program for the Playa Vista (a new community) developers on the 1,100 acre Howard Hughes site in Marina Del Rey.
 Developed and implemented a three-phase, 2,000 bed space Student and Faculty Housing Program for California State University, Northridge during 1989 – 1992.  Services included design development consulting, construction oversight consulting and permanent bond financing.
Was recruited by the U.S. Department of Housing and Urban Development to develop a fully integrated, mixed-income housing project.  Pursued litigation against the City of Torrance (Ogo v. City of Torrance) to achieve a landmark California legal decision on zoning/land use discrimination against racially and economically integrated housing.
Bob Klein is a member of both the California Bar Association and the American Bar Association.   He has a Bachelor of Arts in History with Honors from Stanford University and a Juris Doctorate from Stanford Law School.  He retired from the United States Air Force, after attaining the rank of Captain.  Bob is a frequent speaker at conferences in the area of housing finance, redevelopment, and historic rehabilitation.  He lives in Northern California with his wife and children.